Gaston Systems exhibited at the recent European Coating Show in Nuremberg, Germany, with tremendous success
Gaston Systems featured its advanced low moisture foam application system which is designed for exact and uniform application of finishes, coatings and dyes on most substrates, i.e., textiles, nonwovens, paper, etc.
This patented solution for applying foamed chemistry at very low moisture levels is engineered to lead the way in providing a sustainable solution in design and development of new and advanced products for our customers.
The in-house Navis Technology Center allows for process developments with both prospective and valued customers for new applications.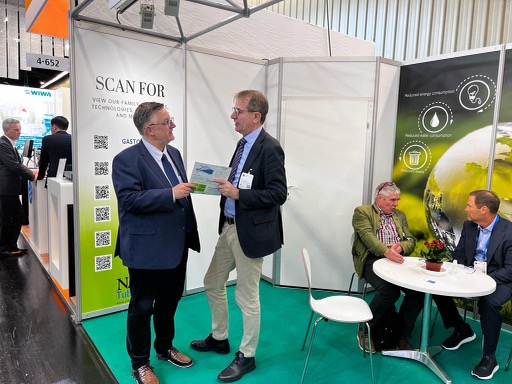 Navis continues to invest in technology to drive efficiencies. We strive to meet sustainability goals while maintaining the highest level of product quality through precision and uniform applications.